Gotwald Creation's experience in graphic design includes 30 years in print graphics.
Here are some of our most recent projects.
Click on the images to see PDFs of the published work.
---
NEWSLETTER DESIGN
KREISCHER MILLER
Business Accounting and Financial Management
Inhouse 20-page, quarterly magazine
Leading EDGE
designing since 2013
Worked within KM's established style to create cover designs and accompanying graphics with clean, bold layouts.
Routinely present designs within one week with one or two revisions cycles. Melanie Vivian is the contact with Kreischer Miller.
---
PHILADELPHIA
DIRECT MARKETING
ASSOCIATION
Quarterly magazine circulated to members
Direct Views
designing since 2009
PDMA likes to present timely marketing advise in a fun way with the cover setting the tone.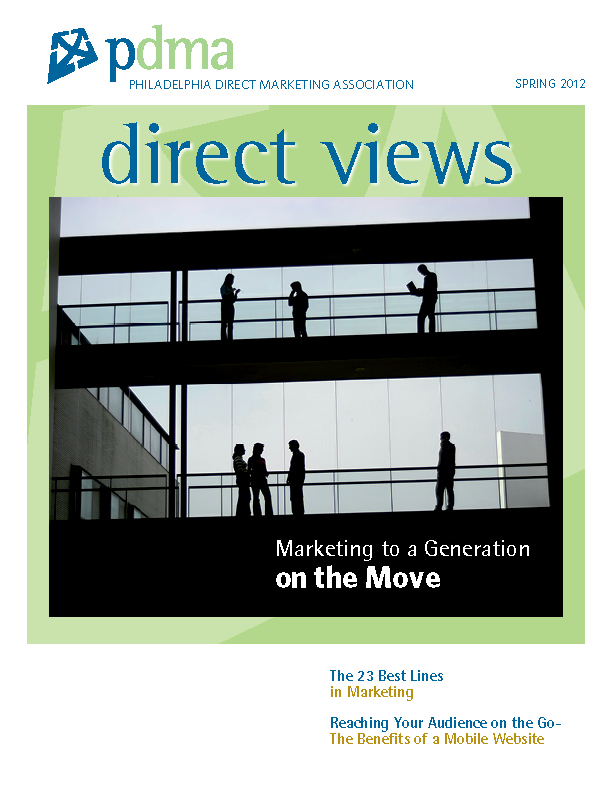 In 2012, PDMA revised its corporate colors and style to coordinate with their national entity. Although this changed the look, we kept the feel of a membership publication that was informative while fun and inviting.
Gotwald Creation works with the management association and with member volunteers to produce this quarterly.
---
BOOK COVER DESIGN
Cover designs today must communicate in the postage-stamp space alloted on online book stores.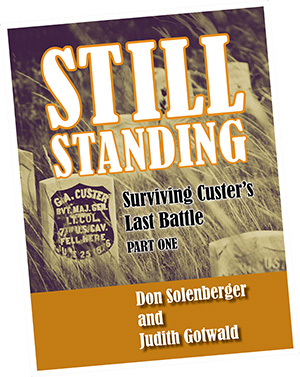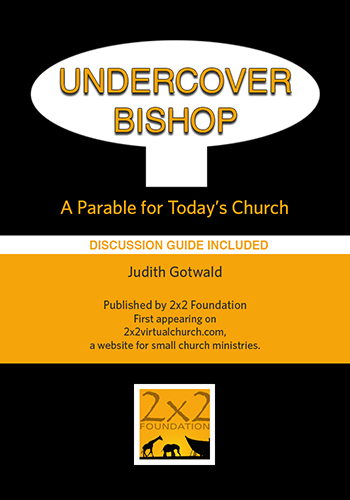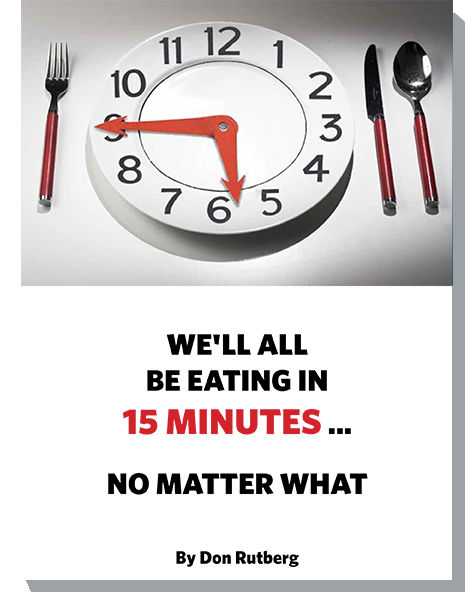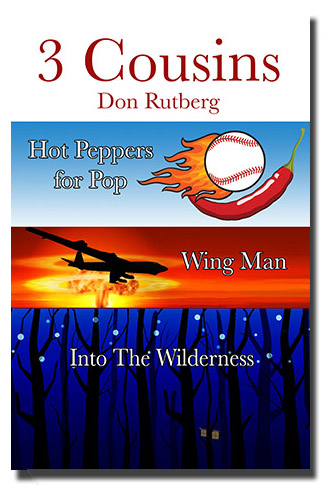 ---
MULTIPLE FORMATS
Gotwald Creation works closing with communications managers to create many types of publications.
SCHOOL DISTRICT OF PHILADELPHIA
Gotwald Creation worked with SDP's Communications Office for nearly 15 years, from 1996 to 2011 when funding was severely cut. Projects were many and varied including several monthly and quarterly newsletters, presentations, posters, signage, brochures, parent guides, curriculum guides, and photo retouching.
Jobs often involved working with offices beyond the Communications Office, such as Parent University and Promise Academies. We worked with the District's language experts to convert many publications into eight languages including French, Spanish, Armenian, Arabic, Chinese, Russian, Cambodian and Vietnamese.
One large, annual job was the School District Calendar, which was distributed to all employees and student families. The challenges included creating a grid that communicated important complicated testing schedule dates.
The calendar was published in eight languages. The space needs of different languages had to be kept in mind.
Brochure
The challenge for this 8-paneled brochure was to create one design that could be adapted for several age groups as noted on the cover.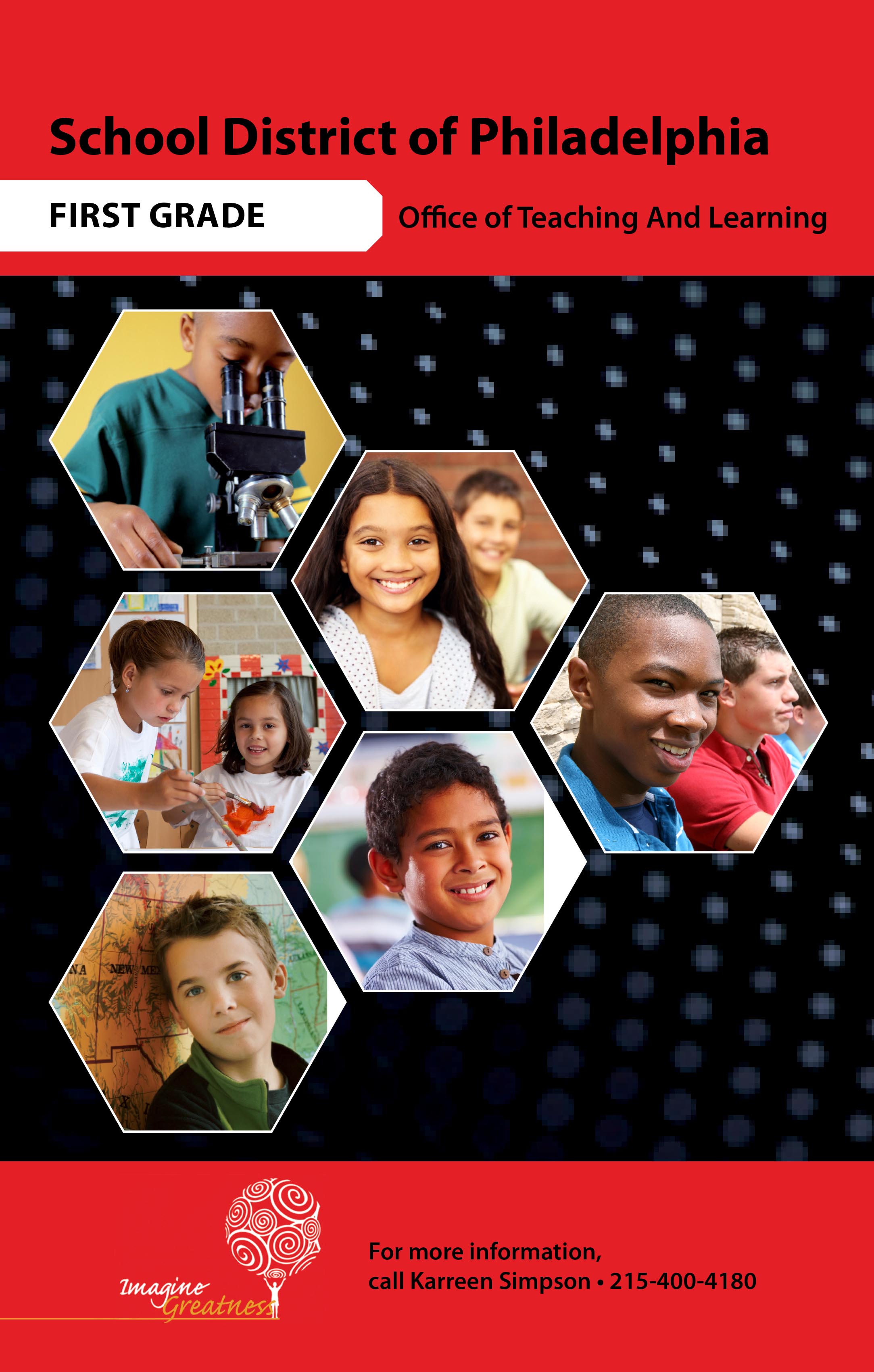 Some projects had limited use as in the poster created for a special event. The children provided the words and background image. CREATION put them together for a presentation in honor of the young people.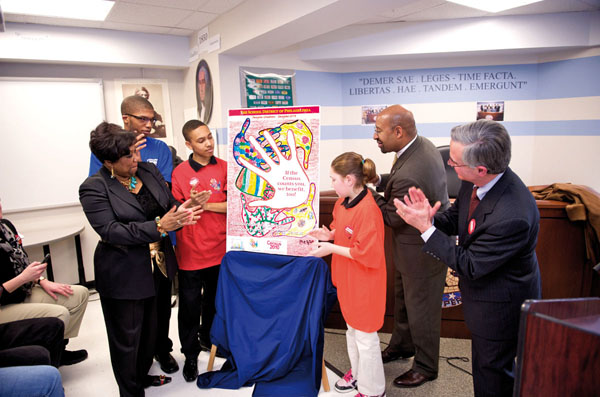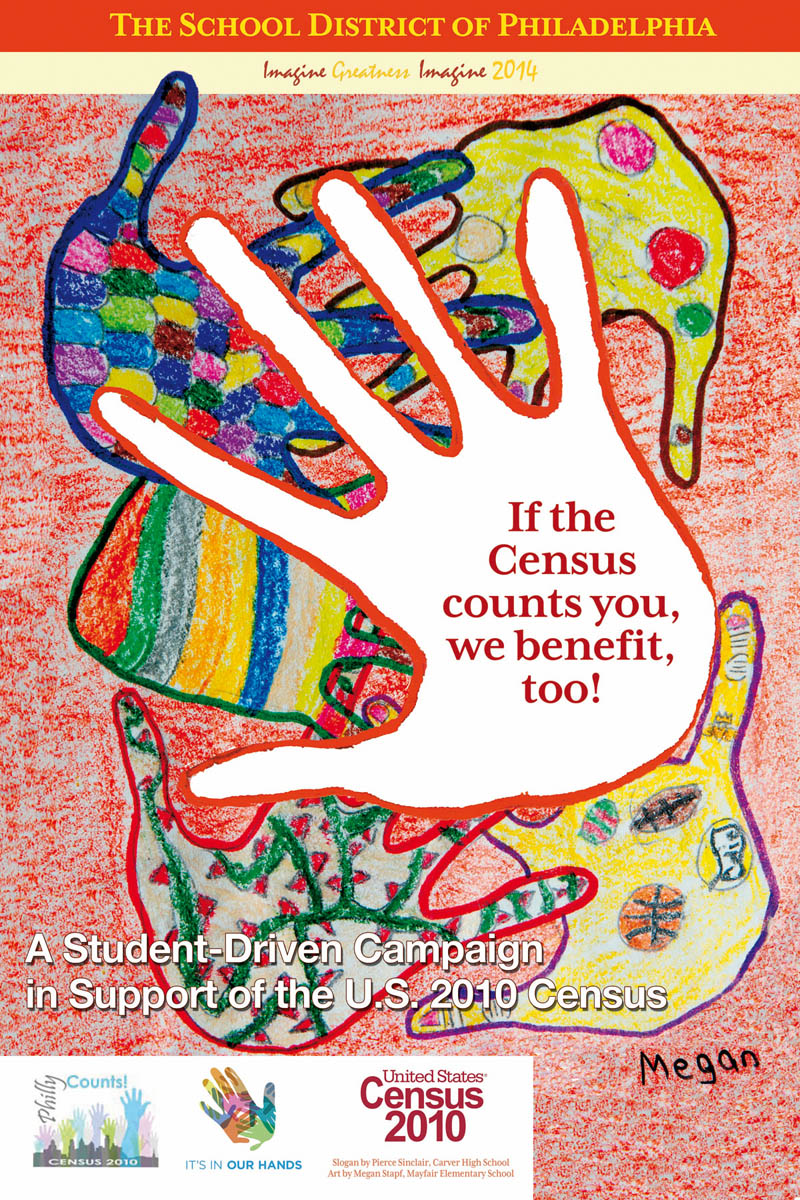 Gotwald Creation created the logo and publicity for the introduction of Promise Academies. This included brochures, support material (1) (2) as well as signage and banners for the roll-out press events.
Major contacts with the School District were Barbara Farley (now retired) and Cecilia Cummings (now Communications Director at University of Pennsylvania).
---
LIGHTHOUSE
Lighthouse provides systems to help companies comply with various regulations and to promote honest practices in the workplace.
Since 2010, CREATION has created a number of corporate brochures, branding and identity pieces. We also maintain a poster series that customizes posters for use in their clients' workplaces.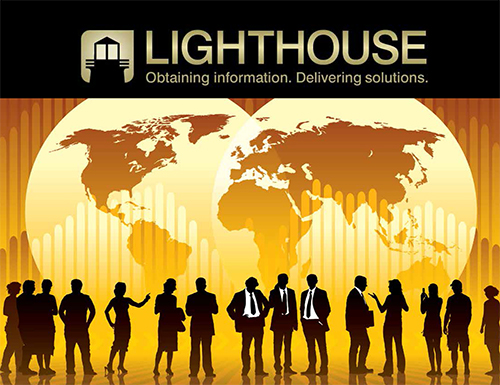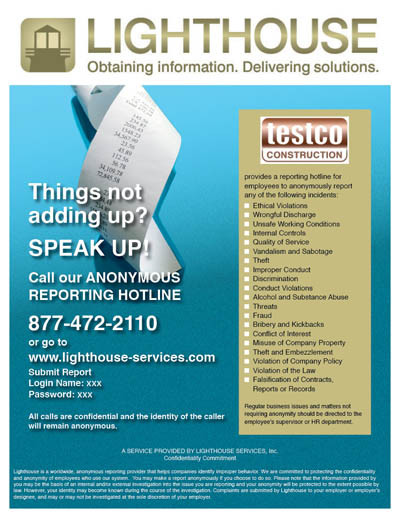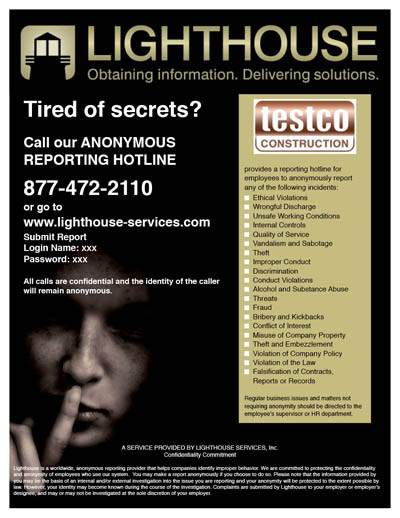 We work with Andy Bronstein and Jan Schleiger.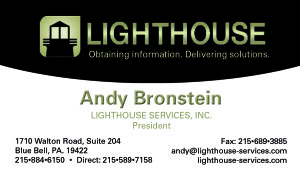 ---
WILLS EYE
Creation designed a series of billboards for Wills Eye Health System.

---
---
POLITICAL CAMPAIGNS
We've also designed ads, posters, and billboards for political campaigns.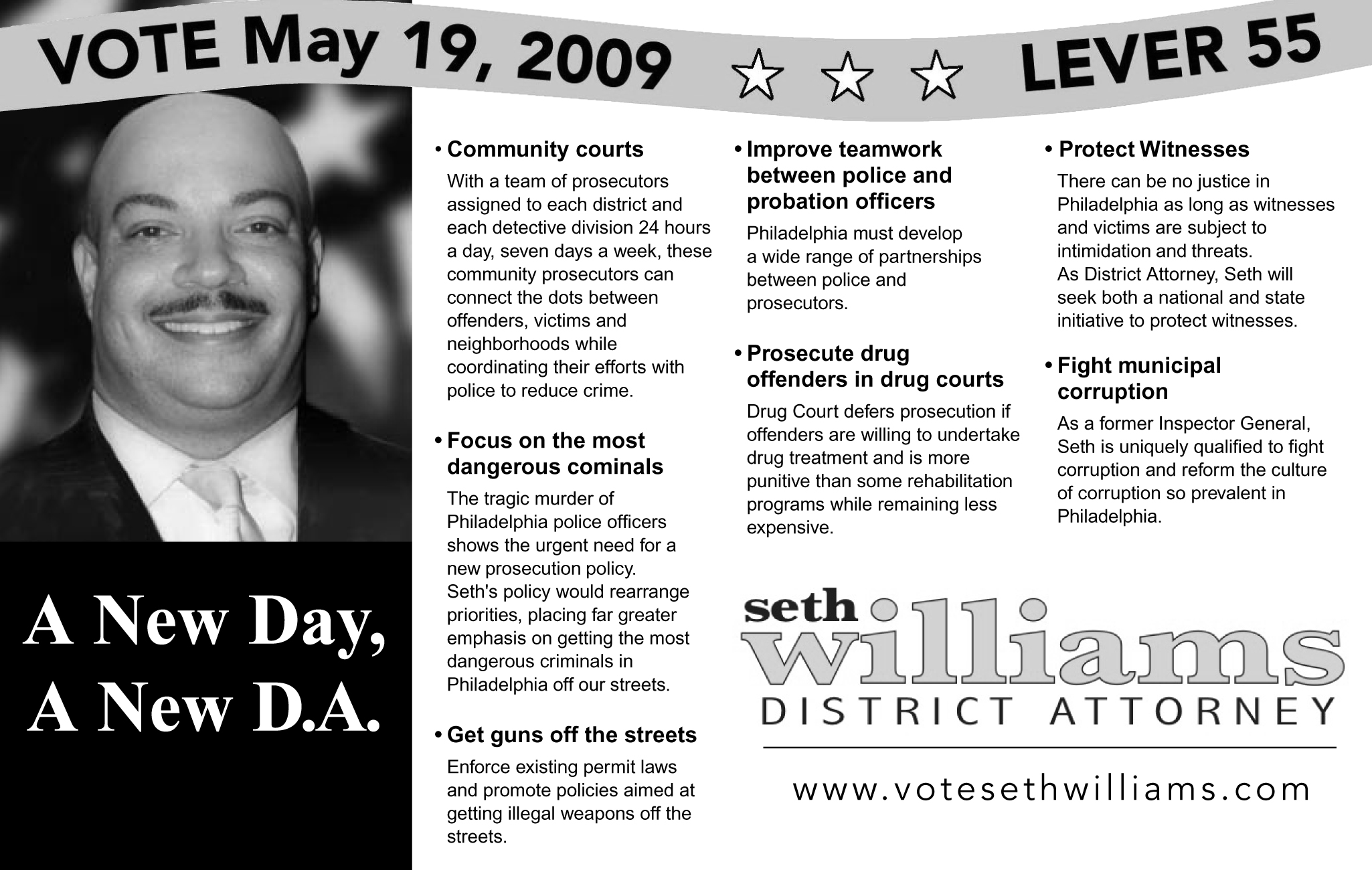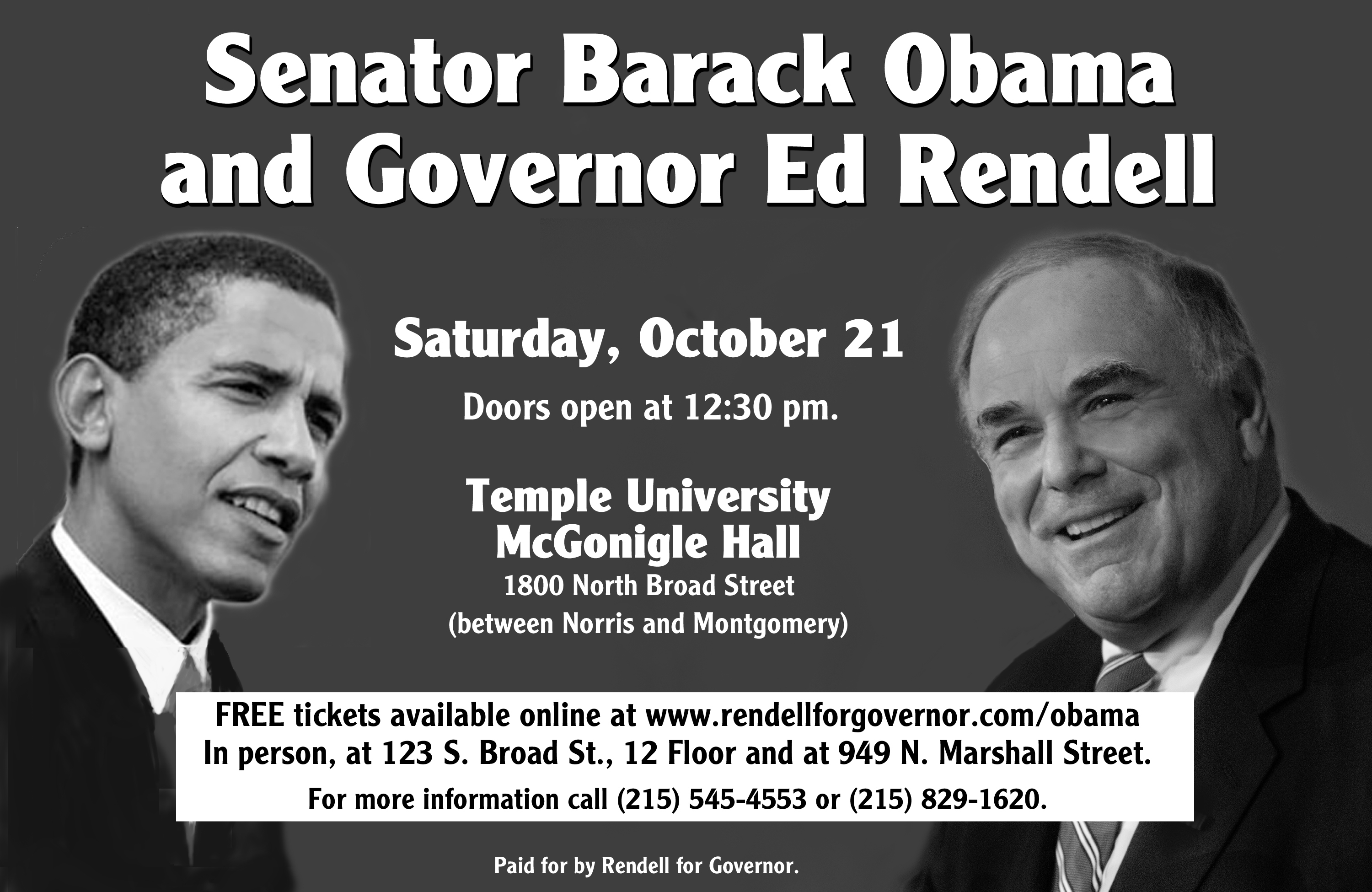 ---
WELCOME AMERICA PUBLICITY
We worked with the Cardenas-Grant Communications to publicize Philadelphia's annual Fourth of July week gala. This included a series of postcards for three of the attractions.
---
TEMPLE HOSPITAL
Temple ran ads during a 2009 strike. We worked with Ross Agency, creating ads for the size requirements of several Philadelphia newspapers, edited the copy, and distributed the ads to papers as negotiations changed.
We've maintained ads for other organizations as well, including Girard College and Berean Institute.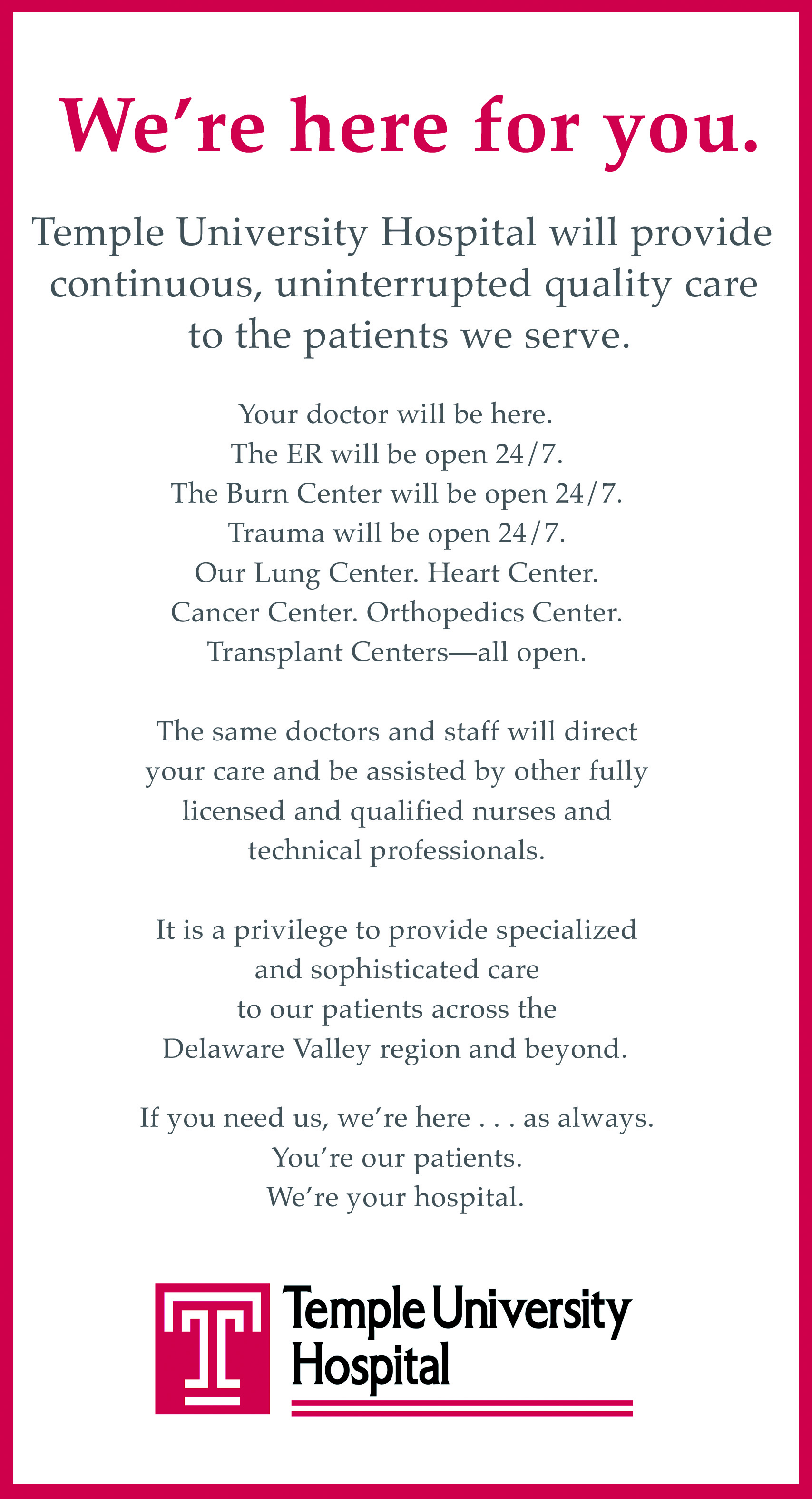 See REFERENCES.